2024 University of Illinois Cancer CenterWinter CME Series
January 24, 2024 – GU, GI, and Thoracic Oncology
January 31, 2024 – Women's Cancers – Year in Review
February 7, 2024 – Hematologic Malignancies – Update from ASH
Venue SIX10 610 South Michigan Avenue Chicago, Illinois 60605 312-322-1725
Proudly Hosted by New York Oncology Hematology, PC
The conference will be live in person and offered online via live broadcast. The conference will be recorded and posted online for on-demand access 60-90 days later.
THE DETAILS FOR EACH SESSION
ARE AVAILABLE BELOW BY SESSION DATE.
REGISTRATION FEES PER SESSION:
INDUSTRY = $200
MD/DO = $100
APP = $50
STUDENTS/FELLOWS = $0.00
UNIVERSITY OF ILLINOIS CHICAGO STAFF, FACULTY AND AFFILIATES = $0.00
Cancellation Policy:
Cancellations and refunds will be processed based on the following:
Up to 30 days prior to the conference = 100%
29 - 15 days prior to the conference = 50%
14-7 days prior to the conference = 25%
6-0 days prior to the conference = 0%
Registration/Contact Information
DETAILS FOR SESSION 1: JANUARY 24, 2024 – GU, GI, AND THORACIC ONCOLOGY
This conference aims to educate practitioners and update their knowledge of advances in diagnosing and managing GU, GI, and Thoracic Cancers.
The target audience for this conference is medical oncologists, hematologists, pathologists, oncology nurses, fellows, residents, advanced practice providers, family practitioners, primary care practitioners, allied health professionals, and other providers interested in the care of patients with cancer.
After participating in these activities, learners will be better able to:
Participants will be able to evaluate the efficacy and safety of using PARP inhibitors in managing HRR-mutated metastatic prostate cancer, including potential side effects and monitoring parameters.
Participants will be able to review the latest guidelines and recommendations for peri-operative therapy in localized rectal cancer.
Participants will identify the role and significance of biomarkers in early and advanced-stage non-small
cell lung cancer
Day 1 – Wednesday, January 24, 2024
1:00 – 2:00pm – Registration, Exhibits, Ancillary Events
2:00 – 2:05pm – Introduction
2:05 – 2:50pm – Shifting Paradigms: How PARP Inhibitors are Reshaping the Treatment of HRR-Mutated Metastatic Prostate Cancer
2:50 – 3:35pm – The Evolving Landscape of Peri-operative Therapy for Localized Rectal Cancer: What Clinicians Need to Know
3:35 – 4:35pm – Break, Exhibits, Ancillary Events
4:35 – 5:20pm – Navigating Neoadjuvant Options: Current Updates in the Perioperative Treatment for Early-Stage Lung Cancer
5:20 – 6:05pm – Precision Oncology: Leveraging Biomarkers for First-Line Treatment in NSCLC
6:05 – 7:00pm – Exhibits, Ancillary Events
VK Gadi, MD, PhD
Deputy Director, University of Illinois Cancer Center
Professor and Director, Medical Oncology, UIC Department of Medicine
University of Illinois Cancer Center
Chicago, IL
Ryan Nguyen, DO Assistant Professor of Clinical Medicine Director, Precision Oncology Tumor Board University of Illinois Cancer Center Chicago, IL
Karine Tawagi, MD Assistant Professor of Medicine, Division of Hematology/Oncology, Genitourinary Oncology Program Director, Division of Hematology/Oncology University of Illinois Chicago, IL
Shikha Jain, MD, FACP University of Illinois Cancer Center Chicago, IL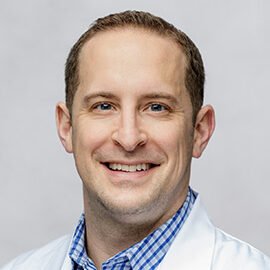 Frank Weinberg, MD, PhD University of Illinois Cancer Center Chicago, IL
Educational Partners